May 7, 2019: New man's coach wanted
Opgelet!
Ben jij een enthousiaste en sociale handbalfanaat met veel verstand van het spelletje? Dan hebben wij een mooie uitdaging voor jou! Wij zijn studentenhandbalvereniging Torius uit Delft en zijn opzoek naar een nieuwe trainer/coach. Wij bieden een leuke uitdaging om jonge enthousiaste handballers te laten groeien, mensen die nieuw zijn met de handbalsport de sport te leren en op deze manier zo goed mogelijk te presteren in de competitie. Extra leuk aan trainen/coachen bij een studentenvereniging is natuurlijk de gezelligheid en relaxte sfeer. Daarnaast zijn studenten leergierig en bereid tijd in zichzelf te investeren.
Kortom: lijkt het jou leuk een groep variërend in leeftijd, niveau en nationaliteit samen te smelten en je steentje bij te dragen aan de (handbal)ontwikkeling van studenten? Dan ben jij de man/vrouw voor ons!
Als deze vacature je interesse gewekt heeft, kun je contact met ons opnemen door te mailen naar voorzitter@torius.nl voor meer informatie!
Technische informatie: afspraken omtrent betaling en secundaire arbeidsomstandigheden worden vastgelegd in een contract in samenwerking met het sportcentrum X van de TU Delft. Op dit moment gaat de voorkeur uit naar een trainer/coach voor de mannengroep welke uitkomen in de 2 de klasse wedstrijdsport. De trainingsavonden zijn dinsdag- en donderdagavond. In het bezit zijn van diploma's is een pré maar geen must evenals (volledige) beheersing van de Nederlandse taal ,affiniteit met studenten wel.
-
Attention!
Are you an enthusiastic and social handball fanatic with a lot of handball knowledge? Than we have a great opportunity for you! We are student handball association  Torius from Delft and are looking for a new trainer/coach. We can give you the opportunity to  make young enthusiast handball players better, learn people who are new to handball all about the  port and by doing so achieve the best possible results in the league. The social aspects and  relaxed ambience within a student handball association really sets the experience apart from regular  handball associations. Not only that, but students are very hungry to learn and invest in their self. In short: does the  opportunity to train a group varying in age,  level and nationality to help the (handball)development of students sound appealing to  you? Than you are the (wo)man for the job!
If this job description suits you, you can contact us by  ending an email to voorzitter@torius.nl for more information! Technical information: agreements about payment and secondary working conditions are  being made in collaboration with sportcentre X of the TU Delft. A trainer/coach for the men's team, which plays in the 2nd class, is at this moment preferred. The practices take place at Tuesday and Thursday night. Having your coaching license is a pre but not a must, as is speaking Dutch. Being able to bond with students is a must.
November 20, 2018: Torius Sponsorkliks page
Do you want to (freely) sponsor Torius? That is now possible. We have our own Sponsorkliks page. Via Sponsorkliks you can shop at all your favorite webshops like you normally would, but if you go there through the Torius Sponsorkliks page we get a small percentage of your shopping total. To do this you don't have to be a member of Torius and you don't need a Sponsorkliks account yourself. Just going through a link is enough to give us a small amount of money everytime you shop! Thanks in advance!
August 21, 2018: New practice times
With the addition of hall 3 to the sports center, the practice schedule has changed for nearly all associations, and Torius is no exception. Going forward the practices are scheduled on Tuesdays 20:00 - 21:30 and Thursdays 18:00 - 19:30 in hall 3.
To find out more about all the renovations at Sports & Culture, check out their site.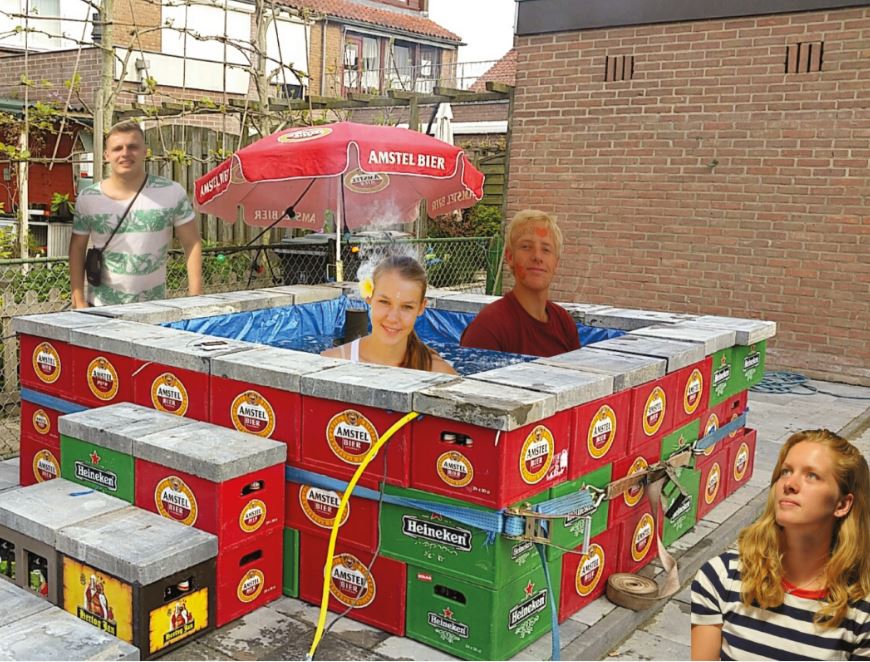 May 7, 2018: 29th board announcement
The Torius board for the upcoming year has been announced:
Chairman: Thijs van Splunder
Secretary: Esmée van Eeden
Internal affairs: David Akkerman
External affairs: Nienke den Hengst
They will be installed in the General Members Meeting on May 30.
Oct 15 2017, Torius runs a marathon
'Hoe hoog leg jij hun lat?'
Deze 5 helden rennen zondag 15 oktober een halve marathon. Raad hun totale looptijd, sponsor hiermee Torius en maak zelf kans op een leuk bedrag! Win, win, win!
Je kan op deze pagina meer lezen en een tijd invullen.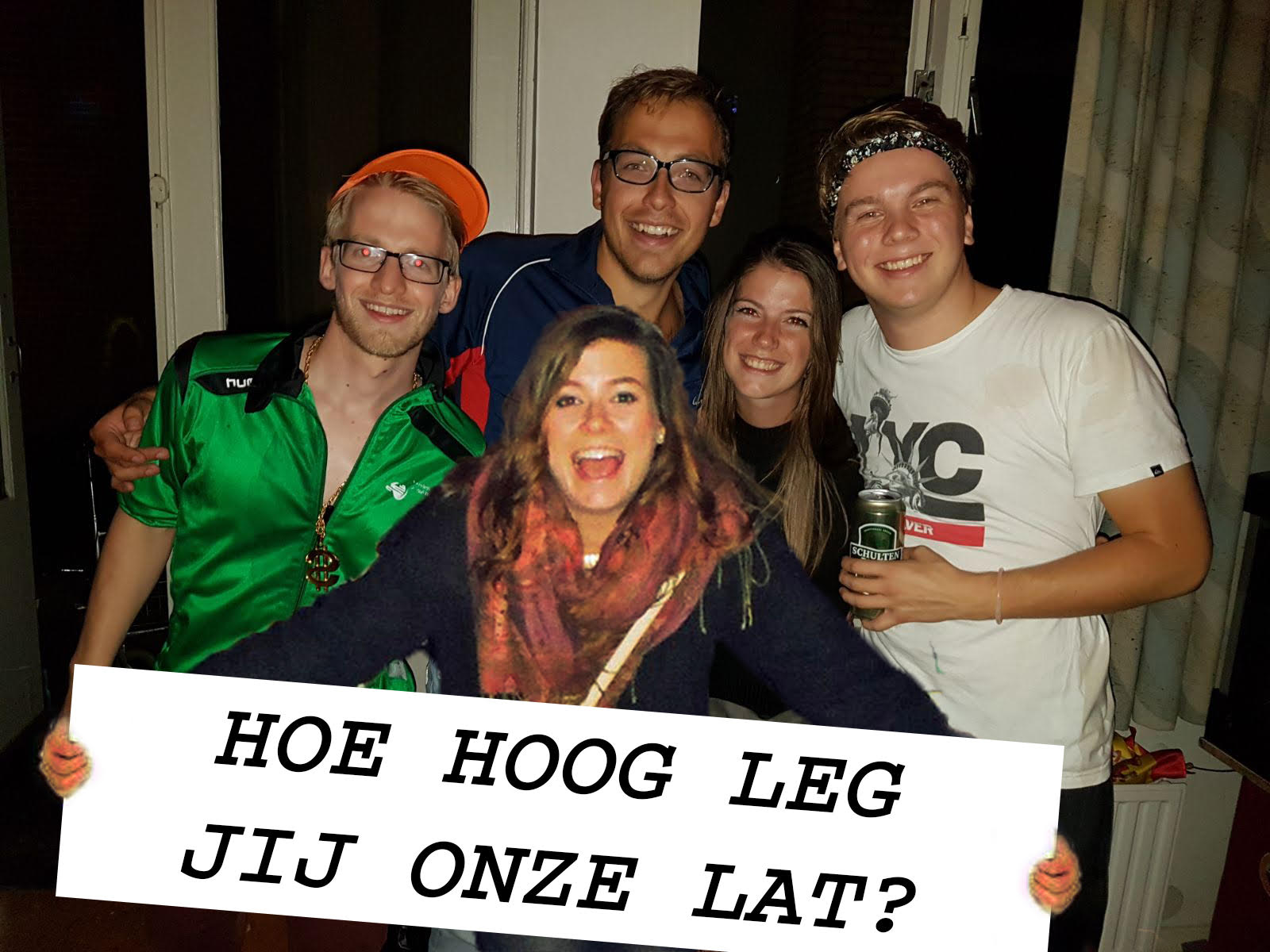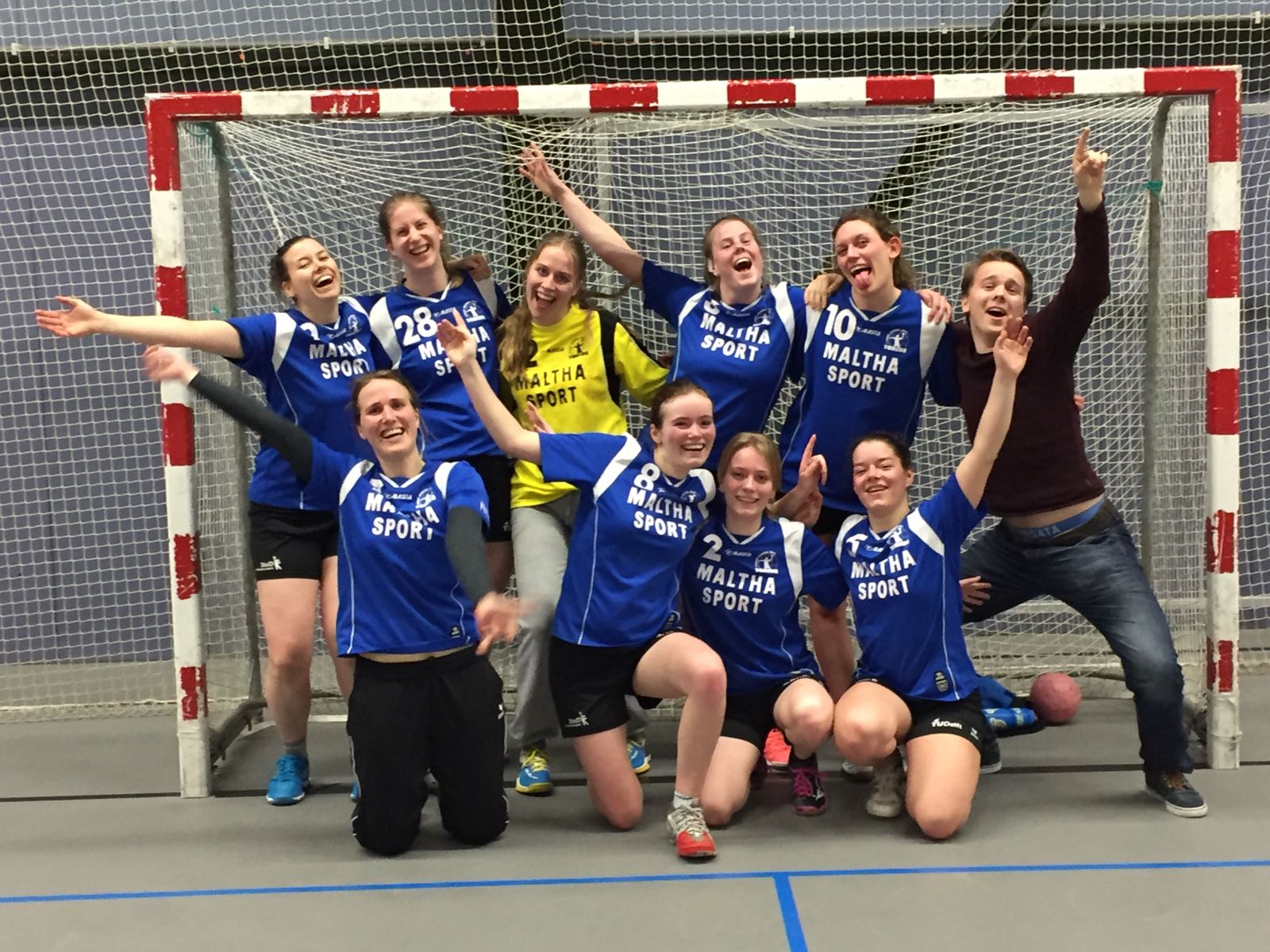 Mar 17, 2017, Ladies non competition match: the sequel
To provide the ladies of Torius who don't play competition even more opportunities to show their talent for handball, a second match was organized for them. This time against 'De Meeuwen' from Rotterdam. This team was, just as most of the ladies in our team, less experienced. This let to a more slowly paced match then last time, which gave the teams a great opportunity to try new things in offense. It was a low scoring game, with a score at half-time of only 4-4, also very much the consequence of strong defense and great goalkeeping. In the second half Torius picked up the pace a little bit and cruised towards a 11-6 victory. With thanks to 'De Meeuwen' for the match, and to Tessa and Tessa for the support. We are looking forward to the next match.
Feb 22, 2017, Ladies non competition match
Last wednesday the first match for non-competition players was played. The goal for these matches is to gain some match-experience for Torians who do not play in the regular competition (yet). A recreational girls team from Schipluiden offered to be our first opponent.
In the first half of the game our team needed to get adjusted to playing together, but we did score several times! However despite the succesfull breakouts of Nienke and Maartje the first half ended with 11-15. In the second half our defence got better and everybody felt more comfortable with their place in the field. We ended with a very decent final score of 15-18. We did not win yet but did gain a lot of experience and we are looking forward to our next match on the 17th of March to see if we can improve ourselfs!  Special thanks to Rebecca, Nienke and Jozet for completing our team and Matthijs B., Matthijs H. and Charlotte for coaching and support!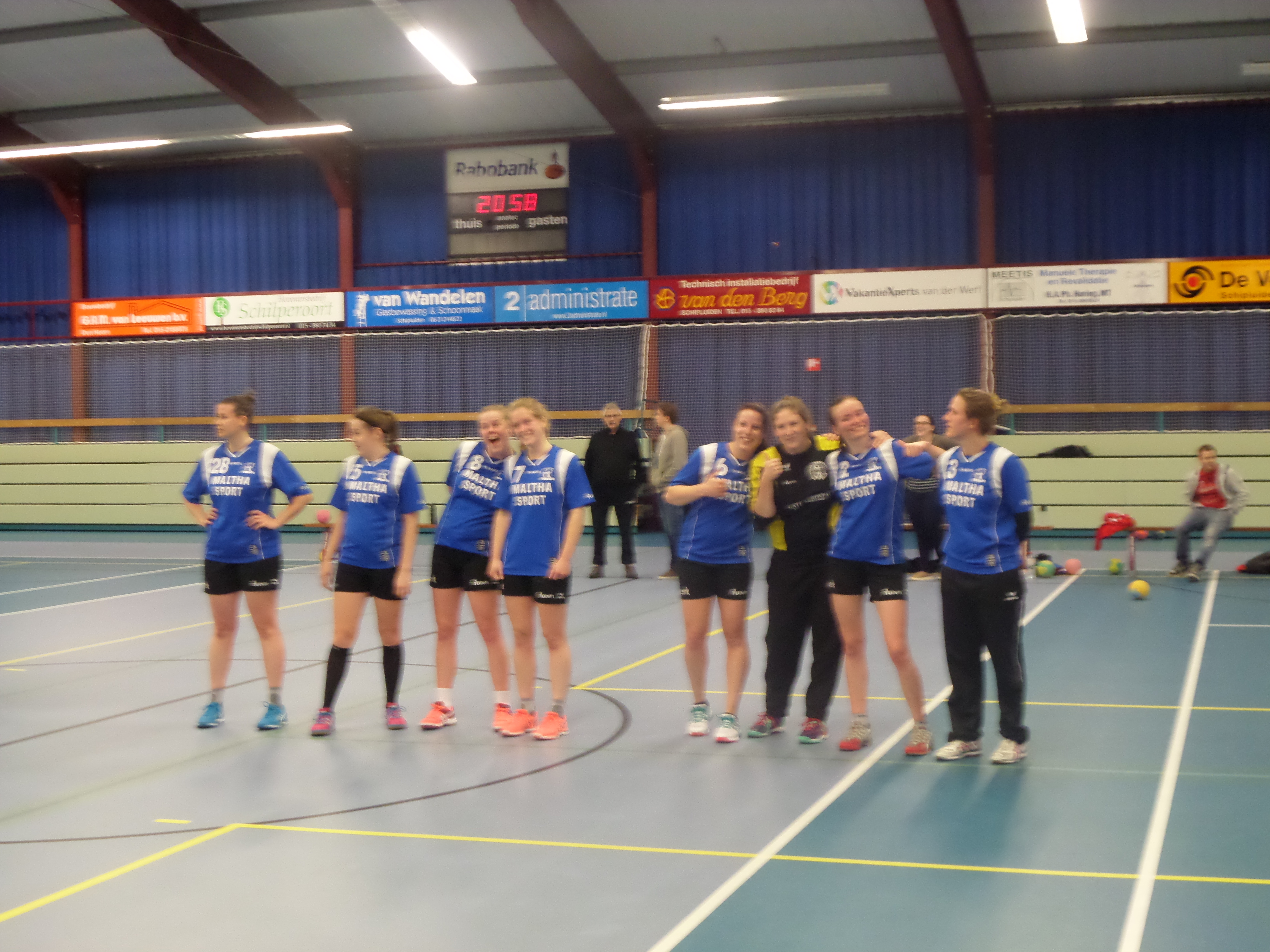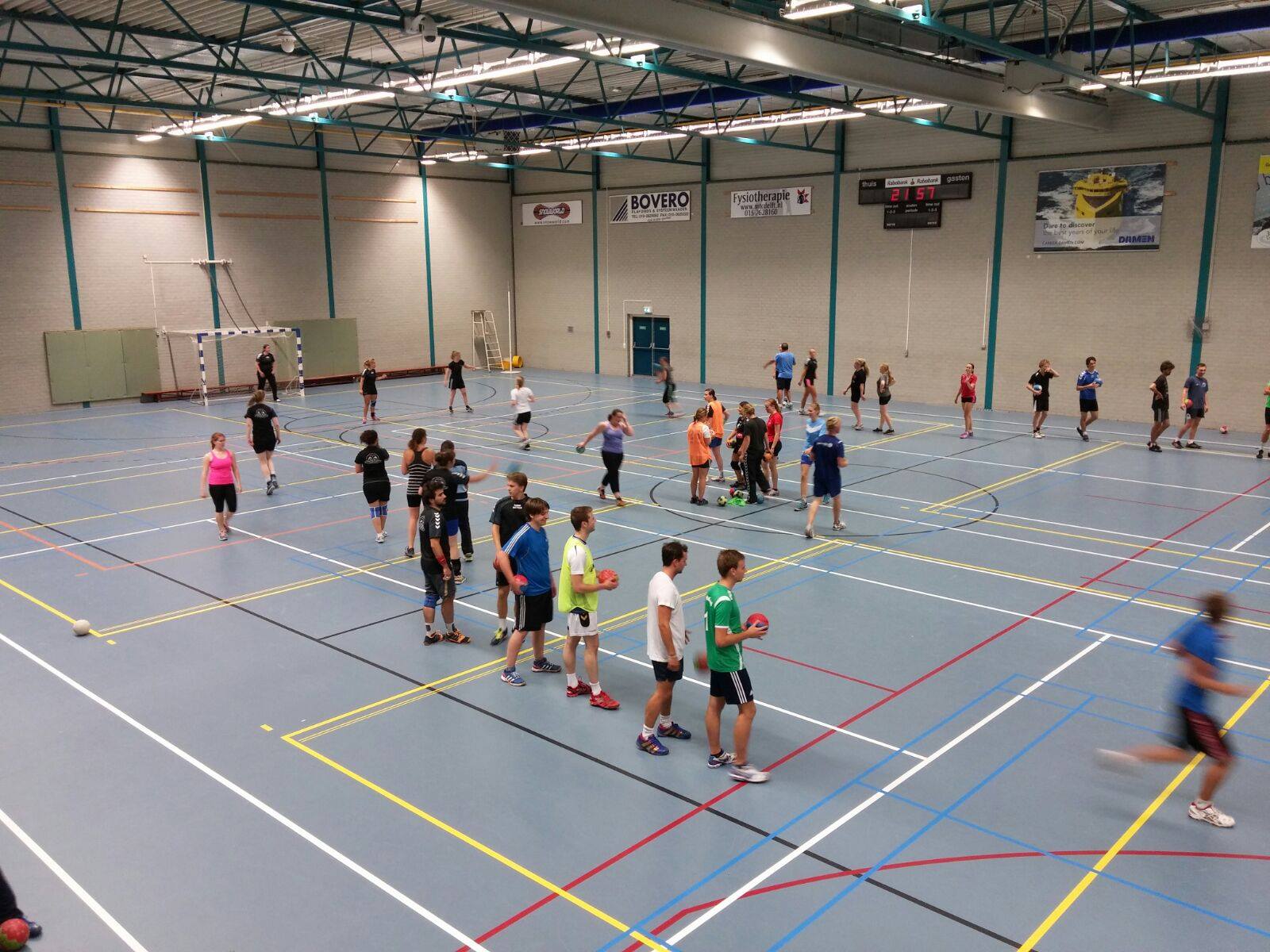 Feb 9, 2017, Torius open practice
The semester has almost ended, which means that a new one will start soon. New semesters bring new people to our lovely city, and with them come new people who may be interested in playing handball. Since people generally do not like buying a sports card right away, there will be another open practice. This one will take place on Thursday February 6th. This is a great opportunity for new people in Delft, but also for other interested guys and girls to experience a handball practice at Torius to see if handball at Torius is something for you. Be there!
Dec 9, 2016, Torius - SOS Kwieksport practice match
This match was my first match for 3-4 years as a competition match (hence with a competition level). I played approximately 20min out of 60min and only as a left wing player, so I wasn't a mere substitute just in case which was pretty cool! However, my size remains a main drawback in a country where people are on average the tallest in the world 😉 Overall, that was a very good experience to try to put what we do during trainings in practice.
Best regards,
Mikaël STÉPHAN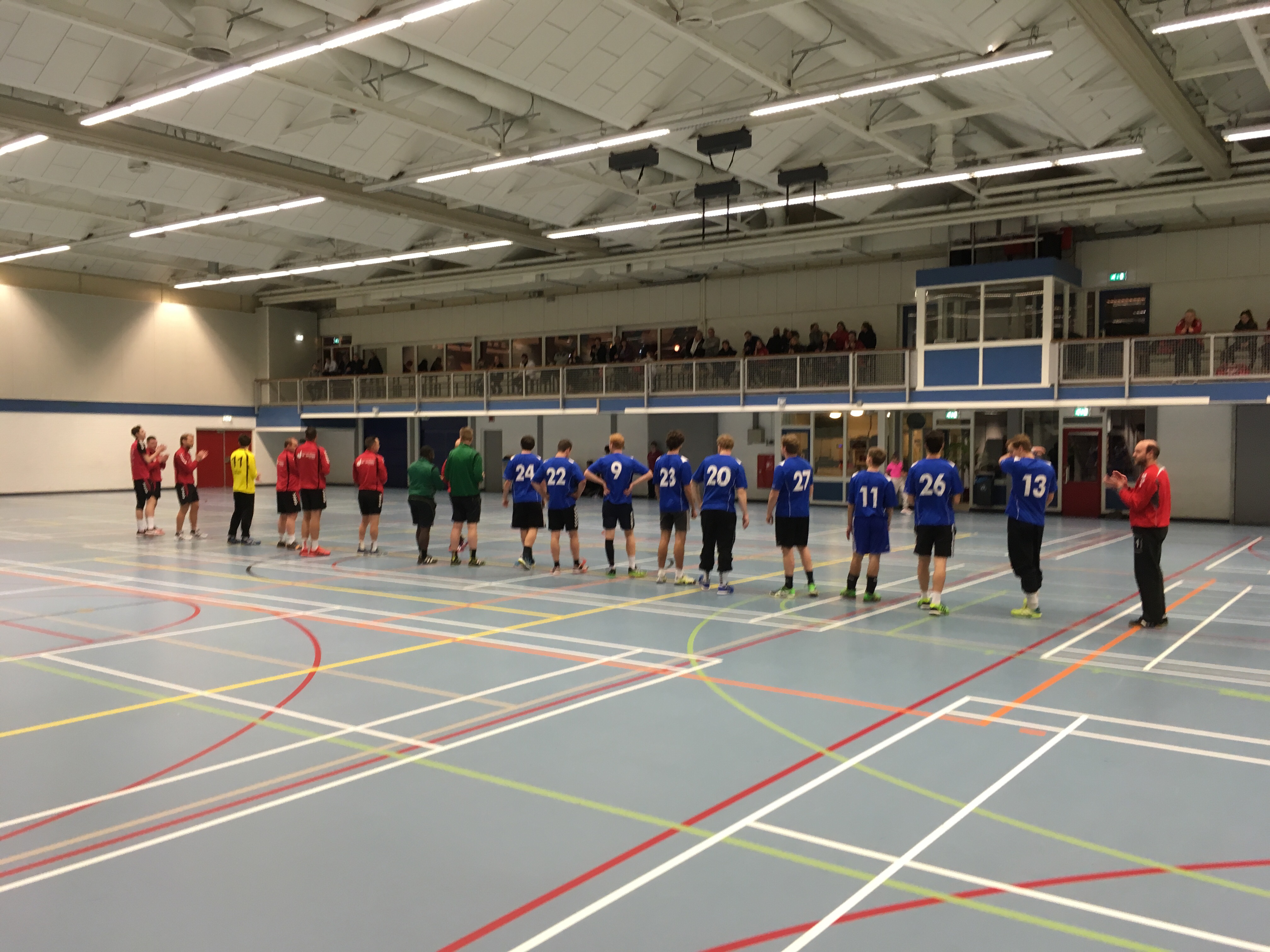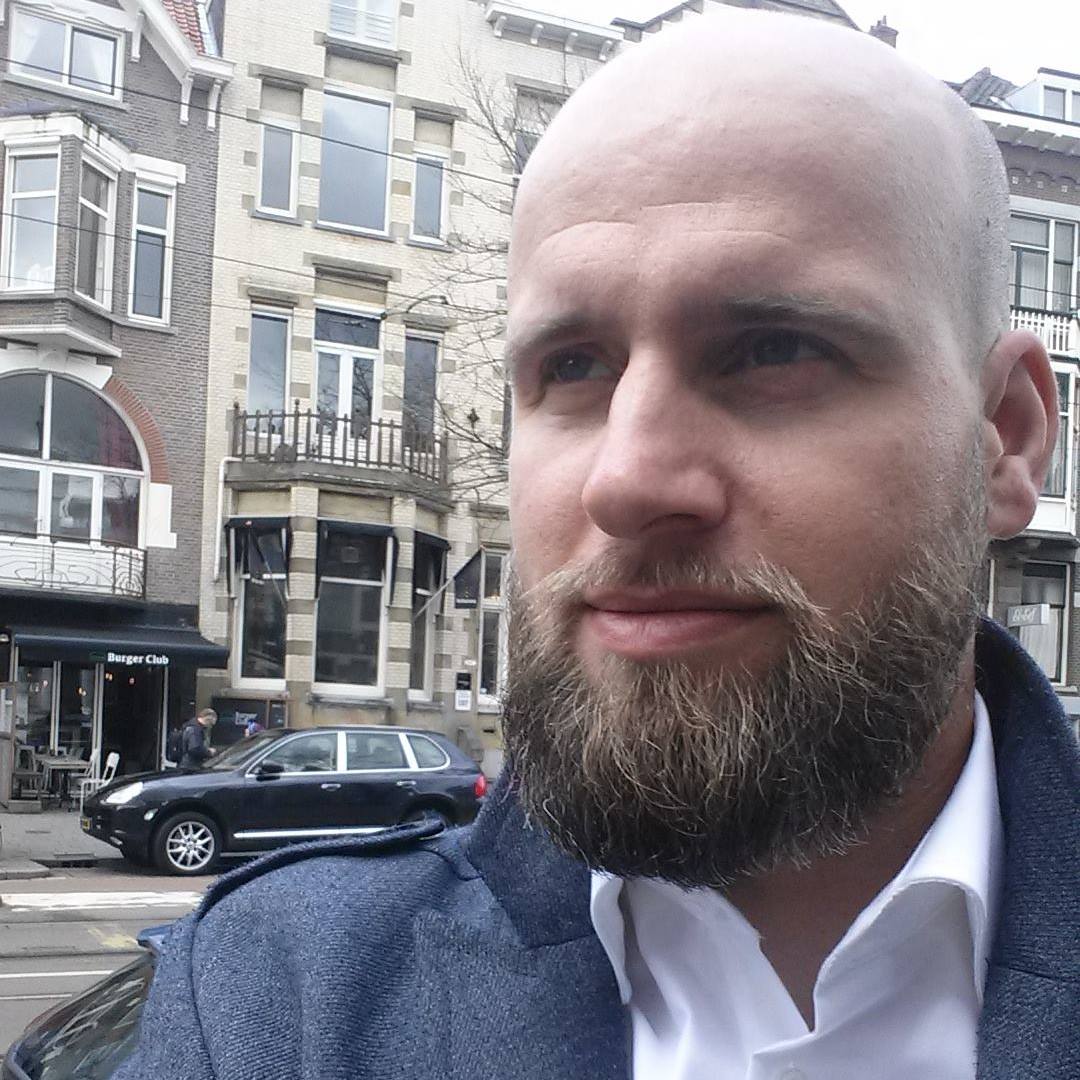 Match report from a "Dino Torius Rex"!
Sommige dingen veranderen niet. Hal 2 van het Sportcentrum heeft nog steeds die (gladde) blauwe vloer, zoals ik hem mij herinner van toen ik meer dan een decennium geleden mijn laatste wedstrijd daar speelde. De nog steeds gebruikte 'Tie Ta Torius' yell is zelfs nog veel ouder :). De voertaal in het herenteam was ook in mijn tijd regelmatig Engels. En nog steeds heeft Torius een hartelijk ontvangst van de tegenstanders.
Andere dingen veranderen wel. Alle studenten waren op tijd, de coach heeft geen snor (*) en er zaten meer dames achter de tijdwaarneming dan er in de begin jaren trainden bij Torius. Ook werd er ruim voor de wedstrijd serieus, als team, warmgelopen. Misschien iets te serieus, want door de concentratiedip aan het begin van de 1e helft speelden we (HMS Achilles) al snel een gewonnen wedstrijd. Was die dip er niet geweest, had de uitkomst heel anders kunnen zijn. Er zit veel genoeg goed handbal in jullie sportieve team!
Ik ben nog even bij de dames blijven kijken, die stonden lekker te ballen met 3 doelpunten voorsprong. Hopelijk pakten jullie die 2 punten!
Leuk om als "Dino Torius Rex" (oftewel oude lul) jullie tegen te komen in de competitie. Succes en tot de return of een oud leden dag!
Martijn
(*): Roger Haagmans, a.k.a. De Snor, was vele jarenlang onze trainer en soms coach.
(**) For our english speaking members: If you wish for a translation, please let us know at "webcie@torius.nl"
Nov 12, 2016, Torius - Hercules night was a great party
The Actie of Torius organized the famous Hercules party on November 12th. All the Torians joined in their animal onesies, first to watch the matches of the Hercules ladies and gents. After the matches, the party broke loose and Torians and Herculesians were partying side by side, everybody having a great time.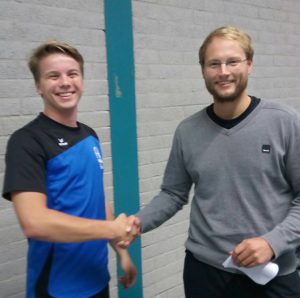 Clemens Schönlein officially signed as gents coach!
It's official Clemens Schönlein has been signed as our gents trainer for upcoming season. We would like to wish him good luck and a lot of fun this year!
Coach Jan van Dongen back for a second season!
After the amazing season our ladies had, we signed a new contract with Jan van Dongen yesterday. We hope hope this year will be as awesome as the last one, good luck!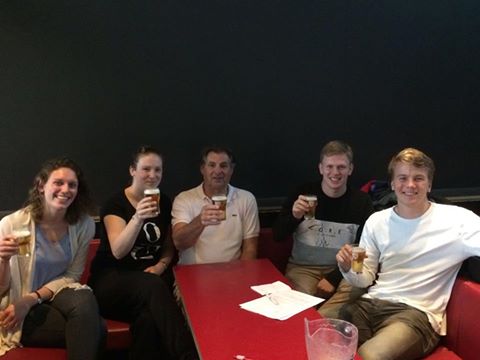 May 20, 2016 - Oktopus Beach Tournament
Friday May 20th, a group of Torians in party mode traveled to Eindhoven for the pub crawl on Stratumseind. There were free beers for every participant and because the Torians had more tickets than people, they had lots of free beers, making it a great start of the tournament. The next morning we had luck again, because we didn't have to play until 10:30 so everybody could wake up at their own pace. When we went outside, we discovered that it was a freakingly beautiful day. We went to the beach field, but because our first opponent didn't show up, we played against some germans in fabulous tanktops. After that we had an entire day of lying in the sun, playing beach handball, sometimes winning, sometimes losing, playing volleyball, playing football, drinking beers, and chilling with some music. At the end of the day Torius 1 finished third in their poule and Torius 2 finished last and all Torians were sunburnt. Then we went for the friet with frikandellen that was served by the tournament organization. We had all had an amazing day and the party was still to come. Unfortunately everybody was kind of exhausted so the next two or three hours were pretty lame and slow, but then we went to the party. On our way over there we had some ditch waters (slootwater red.) on a terrace to enjoy the last bit of good weather. When we arrived on the party, we did some drinks, we did some moves and we did some pictures. As it got later, the music got better, but the Torians got sleepier. Late into the night we went for some food and some well deserved sleep. Good night you happy Torians.