Torius OWee Activities 2018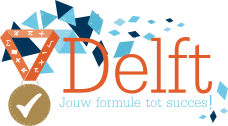 Sunday the 19th of August the OWee will officially begin with the Campusdinner and Torius will be there as well. Make sure to be on the lookout for the float while you enjoy your dinner at the TU Delft. And we will of course be partying at the openings party as well.
On Monday, Torius will be at the informationmarket the entire day long, ready to answer all the questions you might have about playing handball, social activities at Torius, and ofcourse Torius itself. If you have any questions for us, or just want to have a friendly chat, make sure to come find us.
On Tuesday will be the sports party. Many different sports associations have worked together to organize a spectacular party, which shows that a students sports club can offer you more than sports alone. So come have a drink with us!
Wednesday in the OWee is traditionally the Sports and Culture day.
We want to invite you to test both your indoor handball and beach handball skills with us at Unit Sports.
On Thursday everybody might be a bit hungover and broken due to a pretty tough OWee. We offer you a barbecue and an evening of relaxing and fun. So if you're interested in Torius and don't mind a delicious BBQ, join us.
Submit your name and e-mail adress to stay up to date on everything Torius has to offer. Or visit our facebook page for more information.